Look for us at BookFest St. Louis, September 21, 2019, in the Central West End!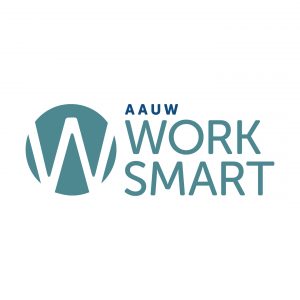 Women typically are paid 80 percent of what men are paid. Use AAUW's free Work Smart online workshop to learn how to ask for more. Go to https://salary.aauw.org/ks-mo.
We break through barriers for women and girls!
American Association of University Women  (AAUW), founded in 1881, is an organization of more than 170,000 members and supporters, open to graduates who hold the associate, baccalaureate, or higher degree from a qualified college or university. The Kirkwood–Webster Groves branch, founded in 1971, is one of five branches in the St. Louis area.
AAUW's mission is to advance gender equity for women and girls through research, education, and advocacy.
Women and Work
Join us for our first event of the fall, Thursday, Sept. 19, 6:30 p.m. at First Presbyterian Church Kirkwood, 100 E. Adams, Kirkwood. Guest speaker, Dr. Gail Heyne Hafer, professor of economics and statistics at St. Louis Community College, Meramec, "Women and Work: Challenges and Opportunities." Free and open to the public. Networking and social time 6:30 p.m.; program starts at 7 p.m.
*********************************************
Visit our Events page to see 2019-2020 branch activities.
*********************************************
Spring Celebration Brunch, June 23, 2018
AAUW Missouri Leaders
hip Conference, May 5, 2018, Columbia
AAUW Work Smart salary negotiation workshop at Webster University, hosted by Kirkwood-Webster Groves Branch April 16, 2017
We celebrated our branch's 45th anniversary in 2016!
Jeanne Webdell, Carol Davis McDonald, former AAUW-MO President Diane Ludwig, and Branch President Kay Meyer enjoy the celebration of the branch's 45th anniversary.


Branch members help celebrate the vote in downtown St. Louis, Sept. 3, 2016.
Kirkwood–Webster Groves branch is part of the St. Louis AAUW Interbranch Council and Missouri AAUW.